Bueno a mas de alguno le gustara este estilo de musica... aca subiendo la discografia de Iced Earth.. espero les guste




Enter the Realm 1989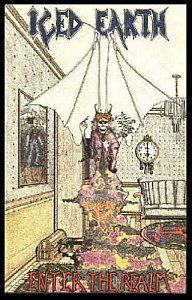 megaupload.com M1K0JUN3
http://www.divshare.com/download/4429953-9e2
Track list
1. "Enter the Realm" [instrumental] (Jon Schaffer) – 0:54
2. "Colors" (Shaffer/Randall Shawver) – 5:04
3. "Nightmares" (Schaffer) – 3:42
4. "Curse the Sky" (Schaffer/Shawver) – 4:45
5. "Solitude" [instrumental] (Schaffer/Shawver) – 1:43
6. "Iced Earth" (Schaffer) – 5:32
Iced Earth 1990
megaupload.com XLIIIX85
http://www.divshare.com/download/4430508-9ec
tracklist
01 - Iced Earth
02 - Written On The Walls
03 - Colors
04 - Curse The Sky
05 - Life And Death
06 - Solitude [Instrumental]
07 - The Funeral [Instrumental]
08 - When The Night Falls
Iced Earth 1992 - Night of the Stormrider
megaupload.com O56839KJ
http://www.divshare.com/download/4453790-082
Tracklist
1. Angel's Holocaust 04:52
2. Stormrider 04:48
3. The Path I Choose 05:53
4. Before the Vision 01:35
5. Mystical End 04:44
6. Desert Rain 06:57
7. Pure Evil 06:33
8. Reaching the End 01:11
9. Travel In Stygian 09:32
Iced Earth(USA) - Burnt Offerings(1995)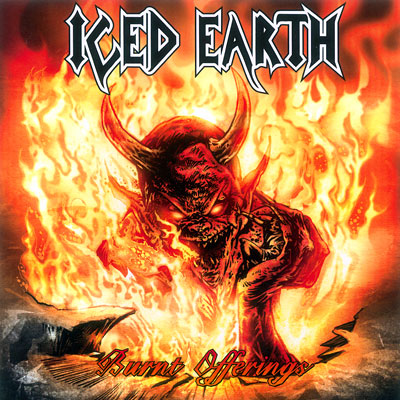 El escritor y guitarrista Jon Schaffer agregó al grupo al vocalista Matthew Barlow en 1995, fortificándola y solidificándola. Barlow se llevó grandes alabanzas en sus trabajos, en el tercer álbum de estudio, "Burnt Offerings".
http://www.divshare.com/download/4459983-62d
megaupload.com OIZHPJPJ
01. Burnt Offerings
02. Last December
03. Diary
04. Brainwashed
05. Burning Oasis
06. Creator Failure
07. The Pierced Spirit
08. Dante's Inferno
Iced Earth The Dark Saga
Posteriormente "Dark Saga" Con la tematica general de la serie "SPAWN", con elementos orquestales , se lanzó en 1996 anunciando el descubrimiento definitivo de la banda en los Estados Unidos.
http://www.divshare.com/download/4461757-70b
megaupload.com STEL5YJ9
Dats of purgatory(1997)
megaupload.com/es GSHPYI7H
http://www.divshare.com/download/4476102-c15
Disc 1:
1 - Enter the Realm
2 - Colors
3 - Angels Holocaust
4 - Stormrider
5 - Winter Nights
6 - Nightmares
7 - Before the Vision
8 - Pure Evil
9 - Solitude
10 - The Funeral
11 - When the Night Falls
Disc 2:
1 - Burnt Offerings
2 - Cast in Stone
3 - Desert Rain
4 - Brainwashed
5 - Life and Death
6 - Creator Failure
7 - Reaching the End
8 - Travel In Stygian
9 - Dante's Inferno
10 - Iced Earth
1995 something wicked this way commes
http://www.divshare.com/download/4488206-980
megaupload.com GAIT7UOY
Tracklist
1. "Burning Times" (Barlow, Schaffer) – 3:44
2. "Melancholy (Holy Martyr)" (Schaffer) – 4:47
3. "Disciples of the Lie" (Schaffer) – 4:03
4. "Watching Over Me" (Schaffer) – 4:28
5. "Stand Alone" (Barlow, Schaffer) – 2:44
6. "Consequences" (Schaffer) – 5:36
7. "My Own Savior" (Barlow, Morris, Schaffer) – 3:39
8. "Reaping Stone" (Barlow, MacDonough, Schaffer) – 4:02
9. "1776 (instrumental)" (Schaffer) – 3:33
10. "Blessed Are You" (Schaffer) – 5:05
11. "Prophecy" (Schaffer) – 6:18
12. "Birth of the Wicked" (Schaffer) – 4:16
13. "The Coming Curse" (Schaffer) – 9:33
Horror Show(2001)
http://www.divshare.com/download/4502606-aa3
megaupload.com YA1D6LWI
mediafire.com ?xtuuzmgzgz5
01. Wolf
02. Damien
03. Jack
04. Ghost Of Freedom
05. Im-Ho-Tep (Pharaoh's Curse)
06. Jeckyl And Hyde
07. Dragon's Child
08. Frankenstein
09. Dracula
10. The Phantom Opera Ghost
11. Transylvania
The Melancoly Ep
megaupload.com 87SG7L65
http://www.divshare.com/download/4526044-486
Tribute to the gods(2002)
megaupload.com 1V68L3QM
http://www.divshare.com/download/4530460-bc3